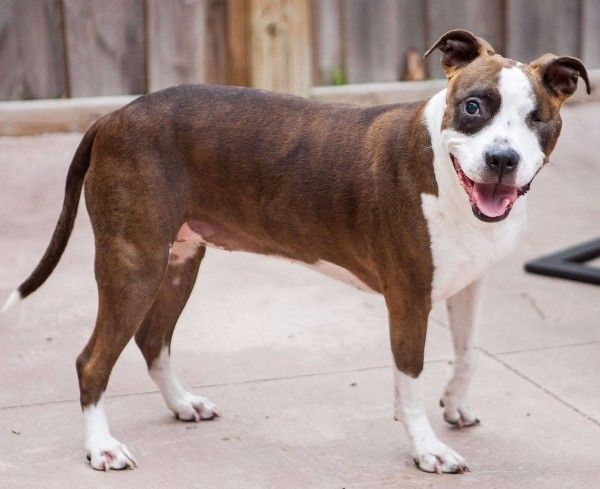 Star the New York Pit Bull
March 1, 2011 - February 19, 2021
On August 13, 2012, a homeless man had a seizure on a New York City sidewalk. According to several witnesses, the man and his dog, Star, were frequent visitors to the area. Many witnessed the seizure and alerted nearby police officers who were soon on the scene. Meanwhile, Star stayed near her master.
Two NYPD officers, who initially responded, called for backup. When one officer came close to her master Star charged the officer, the officer drew his gun and shot Star in the head. As Star lay critically wounded and bleeding, a second officer maced her. 

Star was reported dead, but miraculously survived the shot to the head and spent months in recovery. Her story caught national and international media attention, as well as Wikipedia (https://en.wikipedia.org/wiki/Star_the_Dog). At the time she was shot, a Facebook page was created in her honor (https://www.facebook.com/StarTheNewYorkPitBull) and highlights dogs that are in need. A man in Nebraska - who followed her story since day 1 and created her Facebook page, ended up adopting Star. In April 2011, Star joined her new family halfway across the country. Countless dogs were rescued in Star's honor, including her fur-sister Sadie from Hamden, Connecticut and her fur-brother Browny from Brooklyn, NY. They all joined Pete, their fur-brother, a puppy mill survivor. Star's nonprofit organization, The STAR Project was formed in August 2015.
On February 19, 2021 our Star lost her battle with cancer. She fought hard, and we expected nothing less. Star left this world on her terms - exactly how she lived life. We miss her dearly, each and every day, but vow to have her story live on.
RIP, Star. Keep shining bright.